I have been reading about the importance of morning rituals.  The hardest thing that I come across with rituals in the mornings and evenings for that matter is the thought of doing it.  My mind loves the idea and then it decides to talk me out of it.  That is one of the reasons I decided to start a blog as a type of accountability report.  The feeling I get after kayaking is one that I have to remember for the next time.  There is something to be said about being alone in the intercoastal waterway concentrating only on your stroke and keeping your kayak straight.  It is meditative.  As I am watching the sunrise, I take a moment of gratitude.  Nature is very powerful and magnetizing to the soul.  One cannot help but be swept up by the beauty and allure of all God's creations.  One morning I was paddling along and noticed a very large ripple then noticed large nostrils popping up next to my paddle it was a manatee and I just had to stop as my heart raced because I wanted to see more.  When I started paddling again, I must of startled the beautiful creature because it came up from the water.  A panic came over me because I realized they are very curious creatures and enjoy tipping kayaks and SUP.  Those moments are priceless and precious.
Back to my ultimate goal, the morning rituals I am hoping to follow is a simple one and the goal in mind is to move and lose excess fat and weight, but without restricting myself to an impossible timeline.   Getting on the scale is not going to be an option even though it is very tempting.  Long gone are the days of the 5 day extreme diets and losing inches before an event or vacation.  Being in my 50s is forcing me to reprogram my brain to not thinking my weight loss journey will be a quick 3 month 30 pound goal.  But that is not all I want out of my experience.  I also suffer from Hypothorism and the fact that taking large dozes of Synthroid has improved my numbers but have not done much other than that.  Being in a plant-based diet has given me the ability to feel better but the stubborn weight is not coming off.  The culprits are overeating and no exercise.  Yes, you can overeat on a plant-based diet.  I was piling up all the salads and grains and vegetables not to mention the processed vegan foods which helped me gained 10 pounds.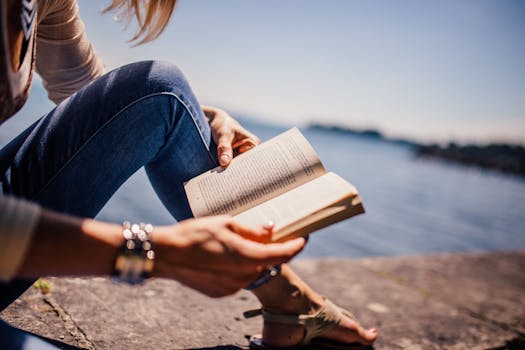 Now I take leftovers to work and have a small bowl as a guide and at home I use a salad plate, I drink green tea after dinner and keeping busy, whether it is working on my social media accounts or reading my book or get motivated with an audible book like "How to Build Self-Discipline to Exercise: Practical Techniques and Strategies to Develop a Lifetime Habit of Exercise",  even watching YouTube as inspiration, some of my favorites are Bexlife , Avant Garde Vegan and Well&Good or even cleaning up a section of my closet, all those things keep me from thinking about food.  While being on this journey, I am all about rewarding myself.  A mani/pedi is always fun  or even window shopping is a boost and it sure is better than eating a gourmet cupcake, as it defeats the purpose.  I also keep a vision board that helps me just glance at what I want to accomplish .
But with all that I mentioned, I always make sure I am grateful and say "thank you" throughout the day.  A constant reminder that gratitude soothes the soul.  Overall, I know that I am not alone in this journey all of which gives you the ability for a better understanding that we are all in this together and my struggles are not limited to me alone.